Colourful costumes, fancy headgear and a unique musical sound are all part of the Guggen experience. Costumes are normally changed every 2 or 3 years. Frumptarn started in 2003 dressed as bright orange coal miners – appropriately as Barnsley was once the heart of England's coal mining industry.
Costume change 2017 – Present
In July 2017 we launched the current costume 'Day Of The Dead'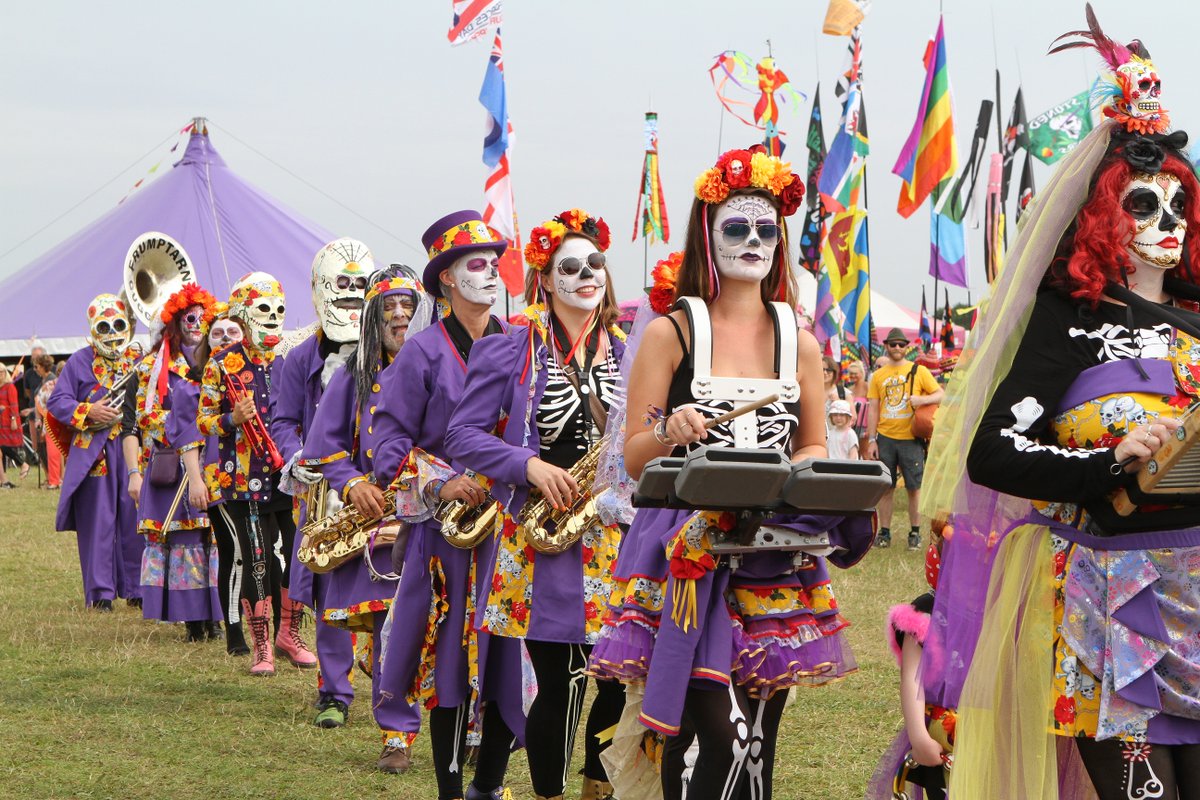 Costume change 2013
At FGF5 in July 2013, we launched our fourth uniform 'Steampunk' as our guests Gmendr Gassafetza were in Barnsley for the festival.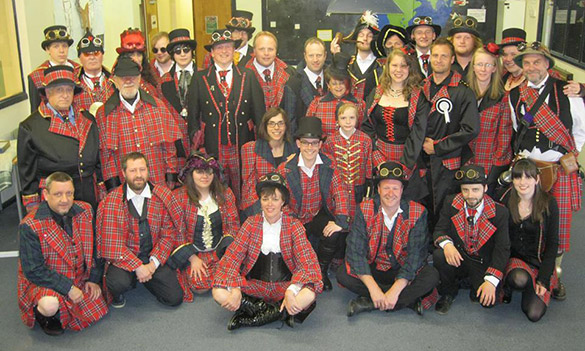 Costume change 2010
At FGF2 in November 2010 we launched our third uniform whilst we welcomed our guests Gmendr Alstadtfaegar to Barnsley.
We moved from Beefeater to Beef!! (Coincidently the name of our first CD). Broadly in line with our previous typically British themes (Miners and Beefeaters), we think most people would have seen and heard of City Gents, but seeing a herd of city gents!!! Anyway thanks to our costume committee (Helene, Nigel & Pauline), Nakal clothing and South Yorkshire Community Foundation Grassroots Grants for making this possible.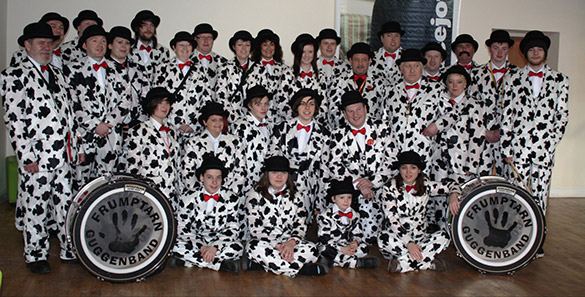 Costume change 2007
In 2007 we changed to red and black Beefeater costumes. Here you can see the old Miners' and new Beefeaters costumes modelled by Frumptarn players at Silkstone Lodge in June 2007, this was an event organised especially for the new costume launch.